There is something wrong with the GLOBE celphone network and since they also service my wireless, I can't get online. Apparently, it is nationwide but since my celphone isn't GLOBE (har har--*SMART user*), I've been ok. It's just the rest of my family uses GLOBE so I can't reach them.

It's probably because the rain is just awful. Last night, I couldn't get online so I read comics and listened to Flight of the Conchords and the rain. But when I woke up, this is what I saw: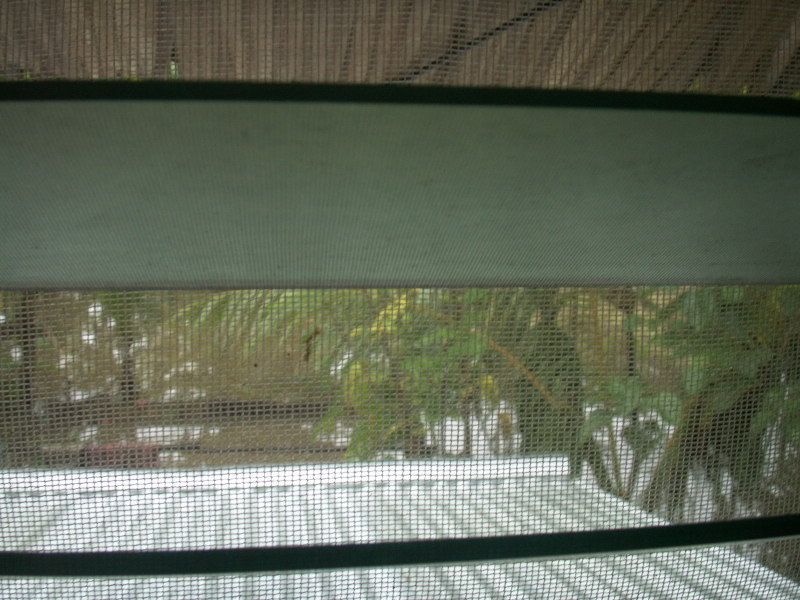 A (limited) view from my window.



From the top of the stairs, looking outside.



Thank god I live on the second floor because the first floor was just heinous.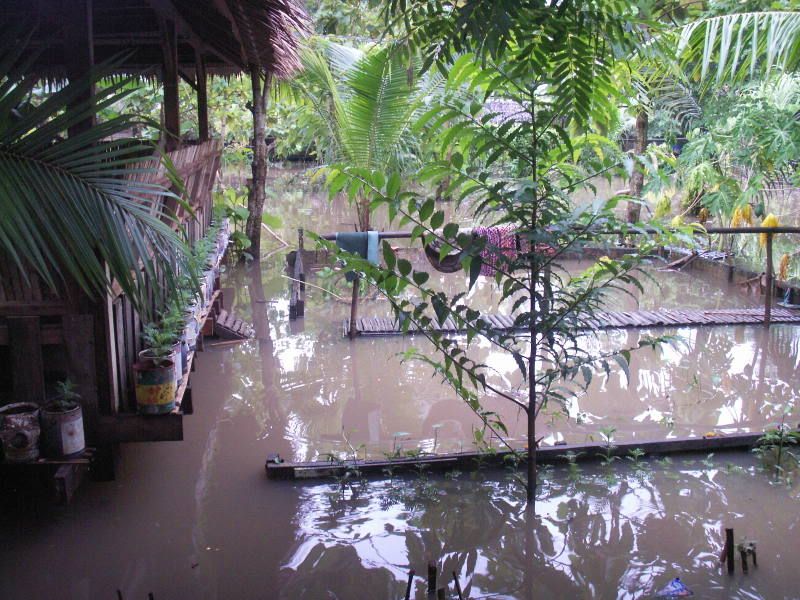 Outside, taken while standing on my front step.




The flood was just nasty and I had to wade through it, wearing shorts, to get to school. I hope that by the end of the day it subsides because I don't want to wade through it going home. I can't see the ground and I live across the street from the campus (I live behind the school).

I wish I'd taken a picture of the ducks that were swimming around quite happily in it but I was already dead late. The rain has been pretty bad for the last 2 weeks, it's on and off as Ozamiz isn't on the typhoon belt. The rain can get pretty bad but not bad enough that classes will be called off (darn).

This is actually the second instance where I had to wade through the flood to get to school. The first time, though, the water was only mid-calf deep; this time, it was knee-deep and rather nervewracking, because you can't see the ground and since I live on a ranch, you don't want to get a garden spike accidentally stuck though your foot.

Compared to yesterday, though, I'm wide awake. This week just flew by. And then on Sunday, it's another McMuffin Reward Day!!!! More on what that is later.

Oh, and in relation to the last post on this blog, my article was posted on the De La Salle Philippines Website. It is the longer version with more pictures.