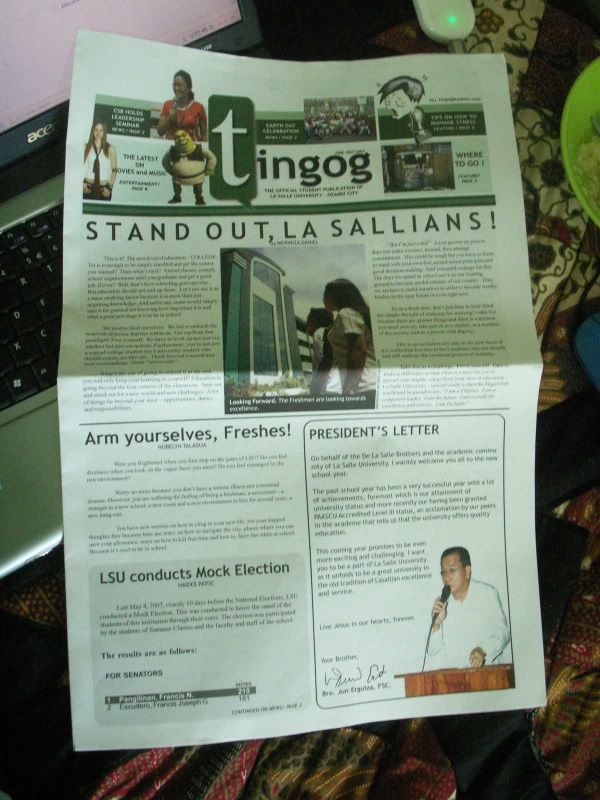 Tingog (TING-AWGH) is Bisaya(n dialect, one of thousands in the Filipino language) for "sound", that which is heard quite literally. In the university town that I work in, it is the name of La Salle University campus paper, if which I am now the adviser. The first issue just came out, new format, new look, all of which I cracked the whip on the staff in the span of one month to have out in time for the opening of the new school year. It's not perfect but I'm quite happy for the way it came out, despite the short period of time we had to work on it but I hope the next issues will have increasingly higher standards as we go along.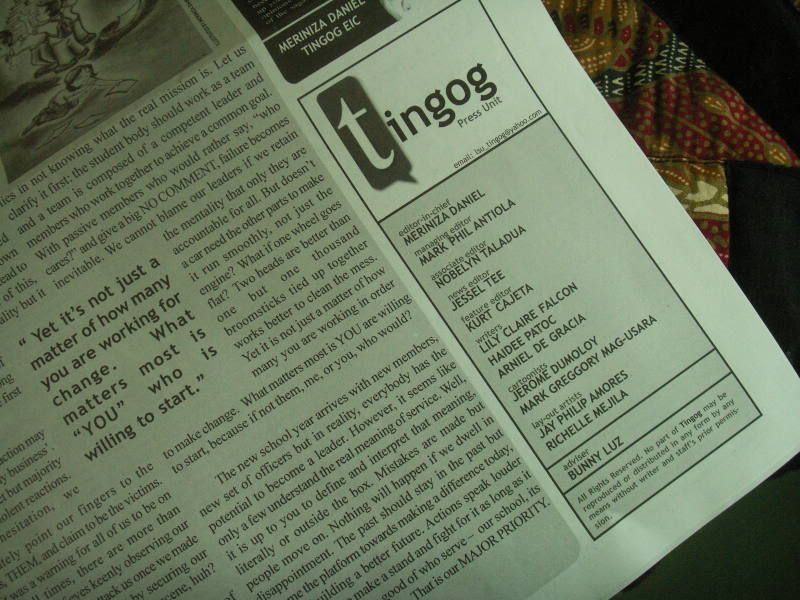 I can still see errors. X_X




first issue on the wall!