I've been planning to catch up here for a while but work caught up with me. To make it short here is what happened in the last couple months (I cannot believe all this has happened!):

- I went to Dipolog which about 3 hours where I live to give a seminar workshop on Writing for Journalism to some high schoolers, some of whom were really talented but are completely untapped, talent-wise. The school was very creepy because it was a private school designed to look like my university (part of the La Salle system) -- I'm not even kidding.

I was paid in sardines!! I'm not kidding about that either!

- I suffered through July when they deducted TWO months of rent from my salary instead of just one. That was rough. I had to scrimp on food and on top of that, my net was cut for a while!

- In the first week of August, a group of supervisors for the PAASCU came over to observe how things were going on at school. Everyone was tense for 2-3 days and it was really nervewracking. Especially to a new teacher?? Of course it would be. It was hard on the kids too because they were all worried about not being able to speak English properly. Well, they did their best. :) I also did great personally during the grilling of faculty part haha...

- Finally! August ends with the culmination of Linggo ng Wika or Language Month, with concentration on Filipino language! Tomorrow there is no class but the classes will arrange their classrooms, decorate them and there will be a big fiesta (YES LEFTOVERS FOR ME HAHA)

But here are a couple of pictures for you! We teachers at our ghetto school have to handwrite all our report cards :D Trust me, it's a big fiasco when you make a mistake. I didn't make any though; my 9 cups of coffee made me very alert.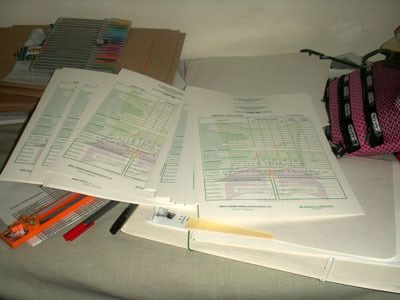 Here's the proof. Blank cards (though not so blank by the time this is posted!)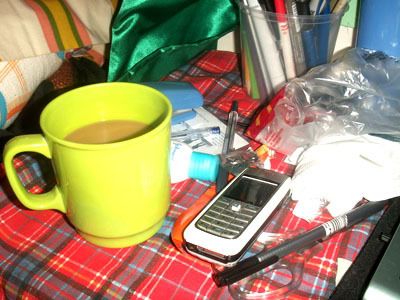 Obligatory mugshot...HHAHAH PUN.



I promise to update better soon. I do have stories to tell! August issue of the newspaper is out also and the Integrated school one should also be put out in September! I'm still busy as ever. Well, one can rest when one is dead. ;D

There was a surprise downpour today. It was great. Rain everywhere!

Next week is midterm exams. Sheesh, it never ends. ;9