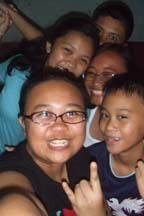 I've started my year and a half (and hopefully more and longer) of travelling, working, learning. The summer of 2007 has been great so far and I've been lucky enough to see some things with a new perspective. I refuse to be resigned to the loserdom of post-graduation as often befits the fate of the liberal arts student (just kidding!).

Anyway, today is my last day in Cebu, where I'm lucky enough to be accomodated by Meghan
aurora_coppelia and her family and being Filipino, god knows I've met most of them already, in a day alone. Cebu is awesome, though I feel bad that I don't have a camera for this leg of my trip. I'll be heading to Ozamis for two weeks of teacher orientation. Heading there by overnight boat! I love boats, it's thrilling in a steerage sort of way as my budget is tight.

Before that though, I've spent time in Bacolod City with my mother's side of the family. I'm the oldest grandchild there which makes me head honcho (durr hurr). I love my family to bits and they have always been there for me. Last weekend, we spent some time at a mountain onsen. Bear in mind that the Filipino hot spring is drastically different from the slightly more uptight and traditional Japanese kind. Ours consists of running around in all directions, grilling huge slabs of meat and boating, jumping over rocks and then napping on benches.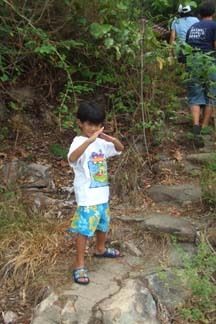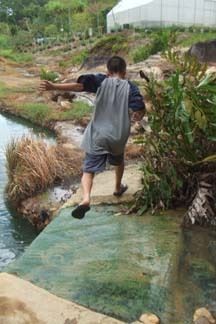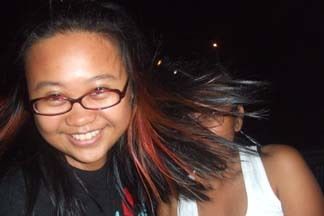 Last picture with red hair!



My sister, Abbi


And I dyed my hair back to black in anticipation of teaching high school.