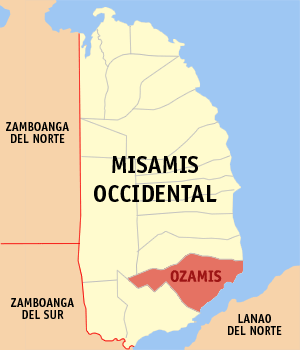 Well, everybody, I've arrived in the lovely town of Ozamis City, located in Misamis. After a weekend in Cebu that involved pretty much eating and talking with Meghan, meeting her family and even meeting more people who knew my dad, solidifying my theory that the Six Degrees of Mike Luz does exist.

Anyway! Yesterday, I was dropped off by Meg's family at the pier where I had to take an overnight boat to Ozamis. It was surprisingly comfortable! I wish I had a camera so people could see. I paid for a ticket in Tourist class which is basically like the 2nd level of the boat, with a lot of bunk beds. I had a bottom bunk, along with about a hundred other people but it wasn't the stifling Titanic experience I expected. I also met some nice people who helped me with luggage and stuff but for the most part it was solitary.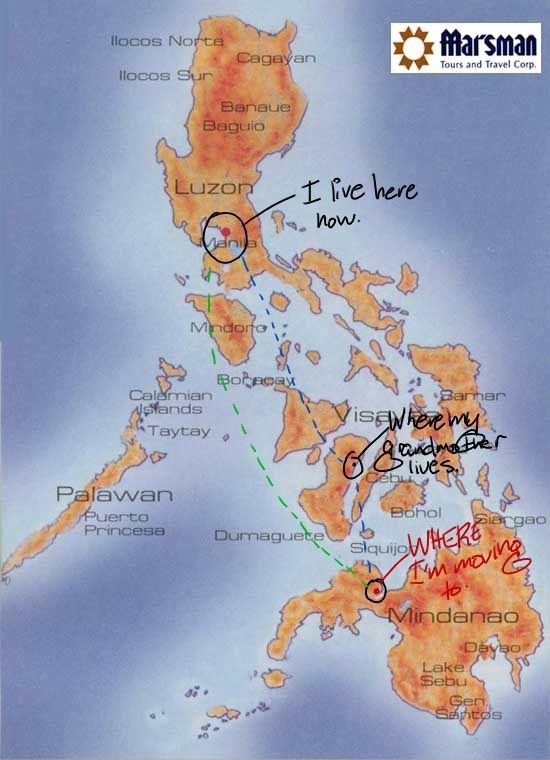 The float was from 8pm to about 9 am the next morning, though I was on board around 6 pm already. I just listened to my ipod, wrote in my journal-- there was a guy who was trying to nonchalantly hide his hentai-watching on his laptop but I knew from the look on his face and the cover of his DVD what it was, ahahahaha. I decided to sleep early *shock*-- because there wasn't anything else to do! I could only "8 Mile" it for so long.

It was a pleasant sleep, if very light. I did get up a bunch of times but I emerged well-rested if smelly, sweaty and wanting a shower. At the pier, Bro. Raffy was there to meet me and take me to the dorm.

But as luck would have it, there was a contingent of visiting students from a university across the street from mine (DLSU-College of St. Benilde) who have invaded the dorms and left me homeless. So they're putting me up at their makeshift hotel on the university campus, walking distance from, well, everything. I've showered, did some laundry-- oh and in relation to that, while I was in the bathroom, a frog hopped out of nowhere! Normally I wouldn't freak out over something like that but it decided to welcome me by jumping onto my foot. I shooed it away, now it's cowering under my bed.

After some discussion with Cher
cherprudence online, we've decided it should be named and henceforth will be known as Esteban.

Tomorrow is my first day with the faculty meetings, orientation and such. The principal's suggested I might help handle the school paper. I'm so excited.